Schedule a Screening
.
Schedule or Sponsor a Screening of Speaking of Dying
We enjoy screening the film for audiences of all sizes. It has been viewed in a variety of senior residences, senior centers, yoga studios, homes, university classes, in-service presentations, and conferences. Viewing this film will inspire and encourage you to talk to your family and friends about your own end of life planning.
Each screening includes one or two Heartwork facilitators and/or filmmakers who coordinate the event, lead the discussion following the showing, and answer questions from the audience. The film demonstrates the value of end of life planning. If desired, a panel discussion will be provided with persons in the film or medical personnel.
Website and Facebook publicity in addition to posters and fliers for the screening will be provided.
For health care agencies, senior housing communities, senior centers, or professional organizations, the screening fee is $300. This covers publicity, expenses and travel for presenters. A sliding scale is available. Sponsorships are encouraged, if needed.
If you wish to use the film for training or teaching purposes, a licensing fee is necessary. Please use the contact form below for more information on fees.
To schedule a screening, please use the form below or call 206-985-0400 with questions or to set a time for a screening.
Schedule a Screening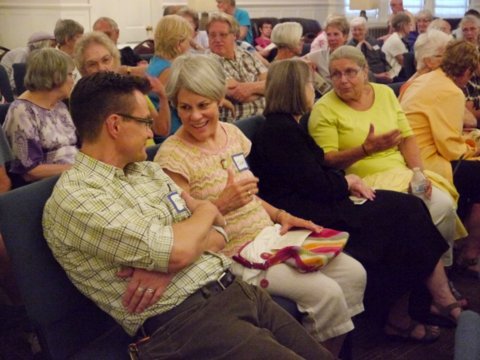 The Film Is Only the Beginning
Viewing the film is only the beginning.  After watching Speaking of Dying, viewers will want to begin the speaking-of-dying process for themselves.
Sharing the film with friends, family members or colleagues can result in easier and deeper conversations about challenging subjects. The DVD includes a Resource Guide with questions and information that will also help begin your discussion. Click here to purchase the DVD online.
See the End-of-Life Planning Workshops page to learn more about the expert-facilitated workshops that you can sign up for.