The cool, dry, desert air of the High Desert surrounding Palm Springs seemed more appropriate than the summer-like heat beating "down below." In short, my mother had come here to share the prosaic cluster of diversity in a rustic town that sits at a 3,000-foot elevation and is  named after the bristling Joshua Tree.  Joshua Tree  is more likely than Palm Springs to see a few centimeters of snow during the holidays. Mom  gave up her  heated kitchen in her New Hampshire restaurant to retire to the heated, arid land… View Full Post
"There is a very close relationship between laughter and tears," Mary Kay Morrison, president of the Association for Applied and Therapeutic Humor and a self-described "neurohumorist" tells the Minneapolis Star Tribune. "Laughter is a relief. When you laugh so hard that you cry, there is a close connection there. It's something that brings relief from the stress and anxiety. As the only stand-up comedian contributing to the Speaking of Dying Team, I take my work seriously. Trudy James and her team of facilitators have put together a mosaic of self-love,… View Full Post
"When you serve 1.6 million people and families a year, you're going to have instances where care could be improved,"
by Rees Robinson I am a Speaking of Dying Workshop Facilitator. This summer, I interned in the Spiritual Care department at Harborview Medical Center in Seattle. Harborview is a King County hospital and Level 1 trauma and burn center serving Washington, Idaho, Montana and Alaska. People, of all ages, are flown to Harborview after suffering trauma that most hospitals aren't equipped to handle. Patients often arrive unconscious after suffering strokes, heart attacks, life threatening accidents, gunshot wounds, fires., etc.  In large part, those admitted did not expect to end up… View Full Post
By Barbara Sehr Reno, the "biggest  little city in the world," is a place where you can climb any mountain or get get high in some other form. On my recent visit,  getting high" meant five days of continued intensive training as the grandmother of Donnie, 5, and Emma 3. For others, it's all about living and games people play. About the only time you hear of someone speaking of dying here is when you hear a voice crying out in the back of a casino: "I'm dying over here."… View Full Post
None of us ever know what's going to result from the act  of clarifying your wishes.
by Laura E. Bender To paraphrase Cartoonist Allen Saunders, "Death is what happens to you while you are making other plans." That is why your health care system and health professionals who care for you at the end of life extend praise and gratitude to those who participate in Heartwork's "Speaking of Dying" End-of-Life Planning workshops. Here are just five reasons why: Health care providers can promote better patient outcomes when a patient's values are known. When you specify your advanced directive, you have spent dedicated, intentional time thinking… View Full Post
by Pamela Katims Steele, PhD www.healthease.guru She said it was "bait." "I just want to see what happens. Besides, it will make the conversation more interesting." She often said the most bizarre things, asked questions to which the answers were obvious, interjected thoughts totally unrelated to the conversation. For years, we thought my mother was just seeking attention, being strange and often embarrassing. We had endless excuses for her behavior. All of them ended when my father died and could no longer serve as the "brains" of the duo. He… View Full Post
by Guest Blogger, Caroline Stevens, RN, MSW Most people say they want to die at home. Yet most actually die in a hospital—many of them in intensive care. Why does this happen? Every week or so there is another article about end of life issues. As our population ages there is added interest in how to die well. Some may read about the end of life, talk about it casually, but most fail to do much about it! Younger people don't realize the importance of creating a plan "just in… View Full Post
"Will you come bury me?" The voice on the phone was my elderly father, suddenly reaching out from Germany, some nine time zones away. It was 6 AM on a Sunday morning here in Seattle, where I was settled in for a long summer's nap. "Hang on a minute, let me see if I can find my shovel!" I answered, always trying to be the classy comedian. My father was approaching the age of 93 at the time, finding himself all alone after multiple divorces. He and I had serious… View Full Post
Many people seriously prepare for life, from the joy of birth to baby steps and ultimate maturity. It seems to be the end-of-life that eludes us, or scares us, or disturbs us. Every friend we lose, every trip we take, every sharp memory of a death with which we awake, seems to encourage us to procrastinate or put off thoughts of our own ending. For those of you who have seen the film or completed a Speaking of Dying/End-of-Life Planning Workshop or who have engaged in some other successful personal… View Full Post
We all know, deep inside, that our life will come to an end. Few of us want to think about death or terminal illness. And yet if you want your life's ending to be as you wish, you must be sure you have a clearly designated Medical Power of Attorney. This designated individual is sometimes known as a Health Care Agent or surrogate, or POA for Health Care. Who would speak for you if decisions had to be made about your care should you suffer  a stroke or  heart attack… View Full Post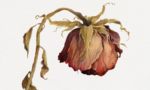 How Life Ends: Death is Inevitable. A bad death is not." The end of our life is natural and inevitable. Few of us, however, come to terms with this at a time when we are still capable of planning for a good end to our lives and sharing those plans with others. Supporting and encouraging this planning process has been my mission for many years and is the underlying reason why I produced the film, Speaking of Dying. Imagine my surprise when I discovered our Speaking of Dying mission was… View Full Post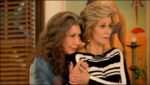 Making end-of-life decisions was the topic of last summer's episode "The Party" on the Netflix series Grace and Frankie, starring Jane Fonda and Lily Tomlin. Babe, a treasured friend of Grace and Frankie played by Estelle Parsons, is experiencing a resurgence of her cancer, and it is devastating her body. Instead of taking the course of further treatment, as her friends suggest to her, Babe decides to take matters in her own hands and determine the course of her untimely end. Babe decides to die as she has lived, by her… View Full Post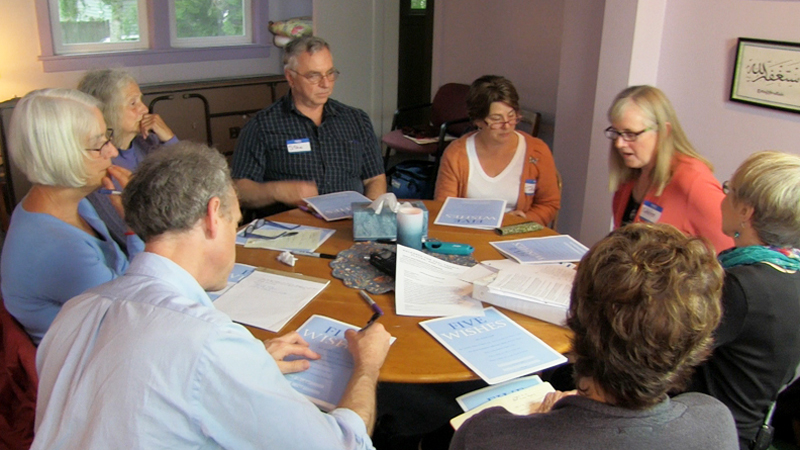 In Speaking of Dying Workshops, facilitators ask participants to envision what "dying well" might look like to them. This exercise comes after they have already learned about the importance of having a Health Care Power of Attorney; have listened to stories, and shared information about current medical options and end-of-life resources; have learned about "the real work of dying" (reviewing your life, asking for and giving forgiveness, saying goodbye and "I love you" to family and/or friends); and after writing  down their wishes and discussing them with others. Only then… View Full Post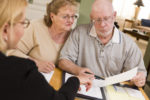 The process of end-of-life planning matters because too many people in our country, especially seniors, are dying in ways they would never have wanted — tethered to machines, in impersonal ICUs or in nursing homes. In large part, this happens because they and their family members or health care agents could not discuss end-of-life planning ahead of time. Yes, it is hard to talk about death ahead of time. When one is in good health, it feels unnecessary. But without such conversations, prolonged, medically challenged "futile care" endings can be… View Full Post
Donate!
Donations are still needed for film distribution, operations expenses, and screenings/group sponsorships. For quick donations use the "Donate" button below.
If you would like to make a tax-deductible donation, write your check to Allied Arts Foundation, our non-profit sponsor, and put "Speaking of Dying" in the memo line. For those who do not desire a tax deduction, make the check out to Heartwork Productions. Send checks to 130 NE 95th St. A-108, Seattle, WA 98115.
Speaking of Dying Blog
Most Recent Posts