Buy the Film!
Speaking of Dying DVD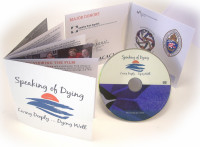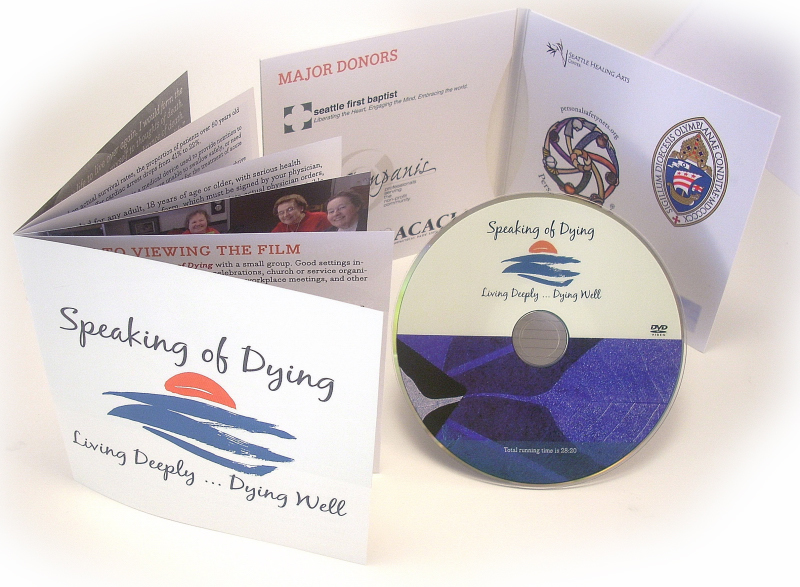 Purchasing the Speaking of Dying DVD allows you to watch the film in your own home or with a group. The DVD package includes a Resource Guide with suggestions for viewing groups, tips on how to follow up the film, and sample questions for group discussion. Also included are a glossary of end-of-life resources and a list of possible life-sustaining treatments. The film also demonstrates the value of end of life planning and dying well.
If you wish to take part in one of the End-of-Life Planning Workshops — as seen in the film and described on this website — the Resource Guide contains the names and contact information for trained group facilitators. The guide also include film credits and the names of major donors and sponsors.
Note: The DVD now includes a closed caption option, courtesy of Dr. Jo Munson and Sound Associates.
The DVD and accompanying Resource Guide is a great gift for family members and friends.
Testimony
"I was deeply touched by your wonderful film when I saw it at the screening at Interfaith Community Sanctuary & School. Thank you for your work empowering people to create the end of life they wish. It was clear from the film that this not only helps the individual but is a huge gift to friends and family as well (no guessing about what the loved one wants)."
– John Malcolmson
"I really enjoyed the personal stories told by the film, as well as the commentary of the experts on our society's attitudes about death and dying — how it is basically a taboo subject that no one wants to discuss until it is too late. Speaking of Dying deals with a most difficult subject in an approachable and non-threatening way, it is actually an affirmation of life rather than a grim reminder of death.
– A Viewer